Narcotango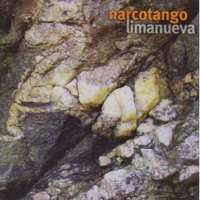 Limanueva (independent 017, 2010)
The Buenos Aires music scene seems to be full of exciting new acts that are renewing tango, taking it into new directions. Narcotango is one of the participants in this explosion of talent known as neotango. The band's latest album, Limanueva, presents some of the best bandoneon work I've heard in recent months. The superb solos take the bandoneon in multiple directions, including traditional, electronica, blues, and jazz.
Narcotango is part of tango electronico movement that emerged around 7 or 8 years ago in the Argentine capital. This movement included Bajofondo Tango Club, Tanghetto, Ultratango, Otros Aires and San Telmo Lounge. Despite the electronic tag, Narcotango is characterized by the acoustic sound of the bandoneon, drum kit, electric guitar and keyboards. The electronics enhance the overall sound and make it more edgy.

The band's musical director is an excellent bandoneon player named Carlos Libedinsky, who also contributes electronic programming, samplers and effects. The rest of the band includes a powerful rock band-style rhythm section and keyboards: Fernando del Castillo on drums, percussion, electronic programming, samplers and effects; Marcelo Toth on guitar, bass, electronic programming, samplers and effects; and Mariano Castro on piano, keyboards, bass electronic programming, samplers and effects.
Narcotango released its first recording in 2003, self titled Narcotango. The second album, Narcotango 2, came out in 2006 and Narcotango Live (DVD + CD) was produced in 2008. This recording was nominated to both Latin Grammy 2009 (best tango album) and Carlos Gardel 2009 awards (best electronic album), after a series of performances that included 16 international tours playing in the main cities of Europe, the Americas and Argentina.
Limanueva is a superb album that reveals the versatility of the bandoneon in a context of well crafted tango innovation.